Food
Ingredients from the surrounding area
Bon Appétit
We serve dinner at Steinfjøset Wednesday to Saturday at 7:00 PM. At the long table in Gildesalen, there is room for 22 people and a total capacity of approximately 50 people.
Table reservations can be made on this page.
We offer 3-course and 5-course dinners. The food is based on what nature has to offer at that time and will vary by season. We offer beverage packages customized to the menu.
We also have Norwegian Wild Sheep that roams freely in the mountains of Forollhogna National Park in the summer, and will prepare this meat when available. Deer, wild salmon, mountain fish and other ingredients from the surrounding area can also be found on the menu.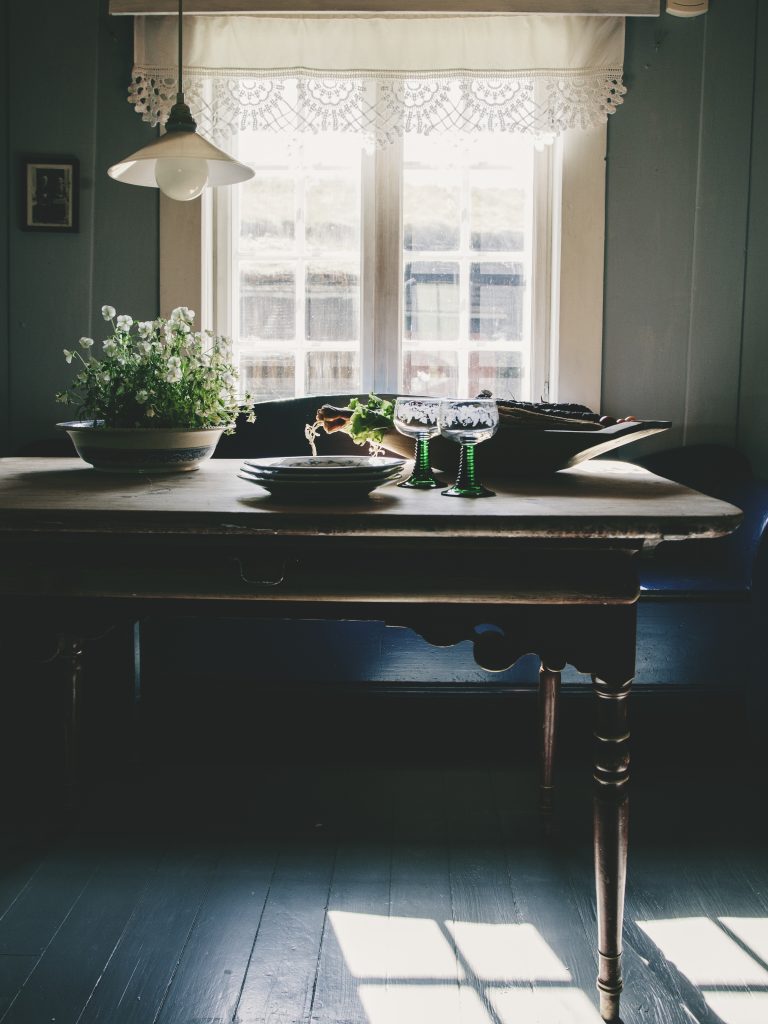 Meny
3-course dinner

5-course dinner